Brand New! My Last Straw
What is different about our Straws?
* Our Straw Pouches are made from Sustainable Fabrics!
There are many different types of Reusable Straws on the market these days. However, is every element of the package you get sustainable?
Most of the carry pouches the straws come in are made out of cotton which in our view is not a sustainable fabric and not necessary as there are many alternatives.
Here at My Last Bag we aim to think about every aspect of our product; Our straw pouches are made out of 35% Hemp, 35% Recycled Cotton and 30% Recycled Polyester.
* Our Straws are Fun!
A bit tired of seeing your standard silver stainless steel straw! We have the fun varieties as we love a bit of style! Rainbow, Gold, Rose Gold, Black, Blue, Bent, Straight, Smoothie Straws, Mixed Sets and we even have Cocktail Straws!
SHOP NOW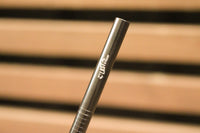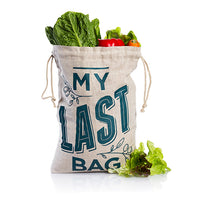 Keep Veggies Fresh & Crisp
Simply bring your Hemp Veggie bag to your favourite market or vegetable store,
- Fill My Last Bag with veggies.
- Once home remove veggies from bag. Dampen the bag with water.
- Place veggies back in bag, keep in your fridge draw for extra long freshness.
Shop Now
The Reusable Bag for Bulk Food Shopping
My Last Bag is the smartest storage solution to be invented since bulk food shopping began.
It reduces time and waste in an instant!
1 ~ No more paper or plastic bags to fill up ~ save paper and plastic waste
2 ~ No transferring to a new container when you get home.
You Shop and Store in the one bag.
Made from Unbleached Undyed Hemp lined with a certified food safe liner you just wipe it clean when you need to. No washing required.
Shop Now